What's the latest?
SPRING HOLIDAYS
22nd September - 9th of October
We have availability over the spring holidays and even a handful over the October long weekend!
Get in touch via our
booking request form
or phone us at 02 6566 0144 to book your next bush camping adventure. A little patience is required as we are working hard to respond to everyone as swiftly as possible. It looks like we will have a great crowd! Enquiries for bookings outside the current school holidays may experience delays but will be dealt with as soon as possible.
---
SWELNESS SUMMIT 2022
21st - 23rd of October
The Swellians have handpicked Australia's leading voices in health, wellbeing, resilience, redemption, and surfing to take part in a spiritual, mental and physical wellness retreat. There will be ice baths, breath work, meditation, jujitsu, yoga, seminars on all things health, wellbeing and surfing. There will be music, there will be dancing, there will be films, there will be a live podcast. [...] Joining the Swellians is Tom Carroll, Brad Gerlach, Richie Vas, Laura Enever, Jodie Cooper, Jarrah Tutton, Rashida Dungarwalla, James Tranter, Dean Morrison, Nathan Hedge, Josh Ku, Ashey Pacey and more TBA..
SURF SALUTATIONS CAMPING TRIP
1st - 4th of December
Come join this fun, budget and family friendly camping adventure in the natural surrounds of the stunning Crescent Head area! Your home for the three nights will be the most beautifully secluded yet incredibly user-friendly campsites we could find on the spectacular Mid North Coast of NSW, at Waves Campground, between Goolawah National Park and Limeburners Creek Nature Reserve. Each site has been carefully designed to provide privacy for each camper, so you will find yourself surrounded by wildlife and nature, while having access to amenities such as clean flush toilets, hot showers, laundry and cafe quality coffee!
Tickets & Info!
(plus a chance to win on insta)
---
Comfortable and low-cost camping in natural paradise!
Set in a unique and unspoiled bushland setting, Waves Campground creates the perfect holiday home for any traveller. With the untouched surroundings and abundance of wildlife you will truly experience the outdoors of Australia. The central bathroom block with hot showers will offer you all the comforts you need. At Waves campers enjoy pristine bush camping in a comfortable way. Tell me more...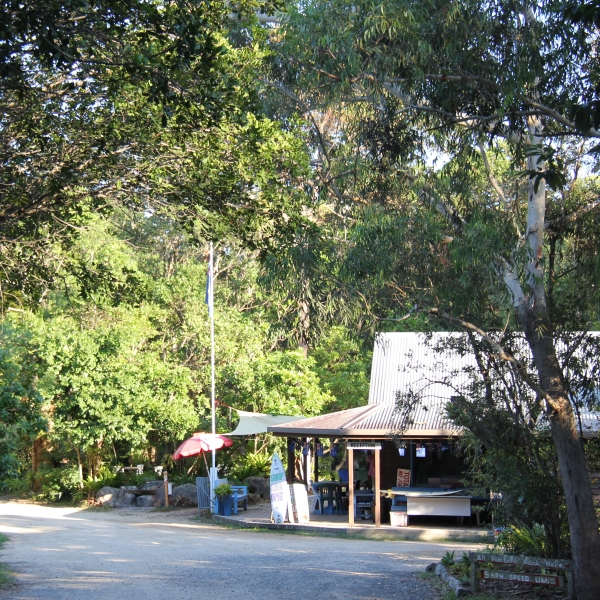 ---
Surfing, fishing, bushwalking, birdwatching and more...
When visiting Waves Campground there are loads of activities to enjoy and attractions to visit. We are lucky to have four point breaks within reach of the campground, great surfing every day! Delicate Nobby beach is just across the road and offers many great spots for fishing, swimming, snorkeling, scuba diving or for a relaxing day. Tell me more...
Family friendly, great for backpackers, individuals, couples & groups
Waves Campground can cater for all campers. We have a wide variety of campsites and a Bunkhouse. Many campsites are perfect for families, couples, backpackers, or campervan/ caravan travellers. Travelling with a large group? No problem, some of our sites are big enough to fit up to 80 people. Don't have any camping gear? Also no problem! You can book a night in our Bunkhouse dorms.Tell me more...
---
Fantastic Campground where you can unwind, surf, fish, walk and explore!
Campsites in amazing natural setting with direct beach access
---
---
Camp kitchen with free use of barbecues
Dorm Beds in Bunkhouse style accommodation
Epic Surf Fuel Cafe with amazing coffee & food
Waves Campground
Waves is a professionally managed, super friendly, down to earth campground that prides itself on customer service. We're blessed by the location and environment and pleased to give our guests great facilities at very affordable rates. Since September 2015 we have been operating under new ownership and management; the new owner is experienced in running a successful tourist accommodation in Port Macquarie. We highly value the regular positive reviews and great customer feedback we receive. To us, this is the greatest accomplishment. We can't wait to meet you, help you relax, enjoy, surf, fish, walk, breathe in the spectacular natural environment and smile (a lot).
---